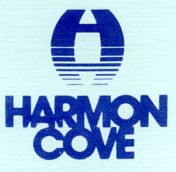 What's New?
The Fall Bulletin is now available on the Bulletins page and check for the latest Board Meeting minutes on the Board News page.

Check out the Community News page for information on the latest Culture Committee Concert.


Lost a cat? Need a roommate? Need a tennis partner? Having a moving sale? Having a party? Whatever you need to announce to the community, or any news you would like to communicate, this is the best way to do it. As you may or may not be aware, posting of signs on Harmon Cove I common property or grounds is strictly prohibited and can result in fines. So use the Internet! It's fast and there is no charge for a posting. Send all text and JPEG formatted photos for your announcements to the webmaster by clicking on:


The Webmasters reserve the right to edit or not to post any announcements which may be in questionable taste.